Mike grew up in the small town of Elgin, Oklahoma. His father was a full-blood Cherokee and his mother was Comanche and Kiowa. Though he comes from a proud Native heritage, his family was ravaged by alcohol and drug addiction. As a "teenage mom," Mike's mother was in and out of his life and would eventually pass away at the age of 40 due to an alcohol related illness. Mike's father was completely absent from his life.
Through all of the turmoil, pain and abandonment, there was hope. God put people in Mike's life that would love him unconditionally and model the love of Jesus Christ for him. It was that love and example that would lead him to give his life to the Lord on November 1, 1990. It became clear to Mike that God had been with him through the storms of his life and that each and every circumstance was instrumental in shaping God's plan for him. Mike has been called to preach the love, hope and comfort that can only come from the gospel of Jesus Christ.
Mike seeks to honor God and teach Scripture to all people. Mike combines deep and practical teaching of Scripture with relevant humor, stories, and principles for life change. God has gifted Mike with sensitivity to the Holy Spirit that leads him to understand the needs of his audience and to say exactly what they need to hear through the truth of God's Word. He inspires to provoke a passion for Scripture in the hearts and minds of people everywhere. As Mike explains, "God has given me a clear, passionate vision to fulfill the calling of Colossians 1:28, to present everyone perfect in Christ."
Mike currently resides in Oklahoma City, Oklahoma with his wife and three children and serves as the Senior Pastor at Cherokee Hills Baptist Church.
Daniel Sanabria, born and raised in Brooklyn, NY, knows first-hand the impact one person can have on the life of a young man. As a high school student, Daniel suffered self-esteem issues, depression and grew distant from friends and family. At a critical juncture, a teacher at his Christian elementary school invested time and spoke wisdom to Daniel and helped change his life. Daniel attended The King's College in New York City and received his Bachelor's Degree in Business Marketing. Today, Danny serves as Youth Director of Crossover Youth Ministries at Park Slope Christian Tabernacle and principal of its private school, Park Slope Christian Academy. He is also the co-founder of Urban Kingdom Youth Ministries, a project geared toward enhancing fellowship among youth directors, pastors and ministries reaching youth across the tri-state area. He also works full time for Youth for Christ, an organization that reaches young people and connects them with authentic mentor relationships to help change their future. Additionally, Daniel is the co-founder of God Belongs In My City, a worldwide prayer movement. Prayer walks all over the globe have mobilized to take back the cities through prayer and unity as a result of this movement. Daniel also serves on a number of influential leadership committees such as Latino Leadership Circle, Fuel Student Conference, and Urban Youth Workers Institute. Daniel and his wife of twelve years, Diane, currently reside in Brooklyn, NY with their four year old daughter Brooklyn Marie.
Mike Satterfield, the founder of Field of Grace Ministries, has a tremendous passion for God's word coupled with a love for God's people. He has a contagious spirit of generosity that flows through every facet of his ministry. Having received his mandate from God, Mike, obediently fulfills his calling communicating spiritual truths to all audiences, both students and adults. He is an effective communicator with fresh and original illustrations. God has given him the ability to engage the audience with his skilled use of words and his warm personality. He combines both to reflect the vitalizing truths laid out in God's Word in a relevant message to the world.
His vision is uncompromisingly clear, with one central principle; to build and develop a kingdom of empowered people for God. Holding firmly to the commissioned mandate in Matthew 28:18-20, "Go ye therefore, and teach all nations", Mike has taken the gospel into national and international communities of the world.
Mike is the Teaching Pastor at Fielder Church in Arlington, Texas.
Mike and his wife, Rhonda, live in Arlington, Texas with their two children.
In response to millennials being labeled noncommittal, cynical, entitled, slacktivists, Grant Skeldon started Initiative Network in order to shift the culture of Dallas by training millennials to be Christ-loving, city-changing, church-investing, disciple-making local missionaries.
Initiative has impacted thousands of young leaders from over 540 different churches across the metroplex. Grant has traveled the world speaking to over 40,000 pastors, parents, and business leaders on the topic of engaging and empowering millennials. He is currently writing a book that will be published by Zondervan in 2018.
Grant serves on the advisory boards for Harvest America in Dallas and Movement Day Greater Dallas. He is currently a student at Dallas Baptist University. He attends and leads a small group at Mercy Street Church, a multicultural, urban church plant in West Dallas.
Shannen Fields is a gifted actress, producer, model and inspirational speaker. In her late twenties, Shannen began to grow a deep desire to accomplish something in life much larger than herself. This aspiration first transpired in 2003 when she and her family moved back to her hometown of Albany, Georgia and met the faith-based filmmakers Alex and Stephen Kendrick. This proved to be a
pivotal move in her life, leading to a series of events that landed Shannen a small role in Sherwood Pictures first feature film Flywheel. With this opportunity Shannen's professional career began to change.
A few years later in 2006, Shannen's dreams were launched with the Kendrick Brother's feature film Facing the Giants where she was cast as the lead female role of Brooke Taylor. The movie was released in 441 theaters across the United States by Sony Pictures through both Provident and Samuel Goldwyn Films. After opening weekend, Facing the Giants was the #1 ranked theater movie by Yahoo! movie ratings and user reviews. Facing the Giants also had a theatrical run that lasted for 17 weeks and sold nearly 3 million DVD copies, distributed in 57 countries around the world and in multiple languages.
Just one year later in 2007, Shannen and her family moved to Atlanta, Georgia where her career began to blossom. During 2009, Shannen switched gears and worked as a co-executive producer with Bearfruit Films in their heartwarming redemption family drama, The Griddle House where she also played the role of Grace.
Most recently, Shannen partnered with Stone Road Pictures as one of the producers and cast for one of the lead roles as Kerri Stein in the powerful pro-life feature film The Order of Rights. To date, Shannen has appeared and starred in over a dozen film and television projects.
In addition to her love for acting and producing, Shannen has a passion to take her message and spread God's word in an authentic way. She has a desire to encourage and speak into the hearts of all women to respond to the call for God's plan and purpose in their lives. Her film platform has opened numerous opportunities to share her own valuable life experiences and insights with gracious humility and honest humor coupled with a biblical view. She serves as an inspirational keynote speaker for various women and youth conferences, churches, fundraisers and other miscellaneous events and venues.
Shannen's greatest love and passion, however, remains for her faith and family .
She has been married to the love of her life since 1991, faithfully cheering on her Head Football Coach husband , Jimmy Fields and their two grown children as a proud wife andmother. She is quoted as saying, "This is the best role I could ever play."
Additionally, Shannen serves on the National Cheerleading Advisory Board for the Fellowship of Christian Athletes and together with her family supports other various non-profit organizations close to their hearts.
Jeremiah 29:11 – "'For I know the plans I have for you,' declares the LORD, 'plans to prosper you and not to harm you, plans to give you hope and a future.'"
The Lord has constituted Dr. Lopez to be an evangelist. The Lord has given him the opportunity to pastor churches in Texas and Arizona that have grown because of his evangelistic preaching and training. He is truly a pastor evangelist, having ministered for over 45 years and preached over 1,000 revival meetings throughout the nation and over seas. Dr. Lopez has also been a platform speaker at many conferences, state conventions, camps and church revivals.
Dr. Lopez is a teaching pastor at Mighty Fortress Christian Fellowship in San Antonio TX, and the director of church planting at the San Antonio Baptist Association.
Dr. Lopez holds degrees from the following institutions: Mexican Baptist Bible Institute (1973), The Criswell College (B.A., 1976), Luther Rice Seminary (M. Div., 1977 & D.Min., 1999), California School of Theology (Ph.D., 1985), Southwestern Theological Seminary (M.A., 2004).
Currently, Roland is the Church Planting Specialist for the San Antonio Baptist Association.

On October 1, 2016 He was appointed Hispanic Evangelism Specialist for the Baptist General Convention of Texas
Every life has purpose and everyone has the opportunity to do a greater good in the lives of others. It was from this belief that a desire was born in Tyrone Smith to make a difference in the lives of today's youth. Following his retirement from a four year career of playing professional football in June of 2000, Tyrone made a choice to travel a road less taken, and pursue another life long ambition. Tyrone knew that he was called to make a difference on the field, but off the field as well. Tyrone became President and co-founder of First and Goal Incorporated, a non-profit organization focused on equipping, enriching, and empowering today's youth with the essential life skills and support to follow their dreams. The true strength of an innovative mind is the ability to see what needs to change. Tyrone Smith is dedicated to developing ways to change the problems at the heart of our communities. It begins by building each individual to see the greatness inside of his or herself. By helping others to unlock their own possibilities, it creates better capabilities for our world as a whole. Tyrone's passion continues to be helping youth establish and grow in their lives.
Tyrone has had the privilege of encouraging over 100,000 of today's youth through speaking at community centers, school assemblies, churches, sports banquets, sports camps/clinics, after school programs, youth leadership conferences, and other youth events. Tyrone Smith has taken the outstanding leadership skills that he possesses, and developed programs to help others learn the secrets to successful leadership. Tyrone has had the opportunity to teach thousands the values of leadership, and how to become leaders in their personal and professional lives. His work with various groups has helped others not only gain the skills, but the confidence and character to become effective leaders.
First and Goal Inc., has established several mentoring and youth development programs to help at risk youth expand beyond their situations and environments. Through First and Goal Inc., Tyrone has initiated programs with over 50 different schools in the Houston area and California. The success of conferences such as Journey Beyond Dreams hosted at Baylor University, Louisiana State University, Texas State University and the University of Texas has enabled Tyrone to emphasis leadership, preparation for the college experience, and the importance of higher education. Tyrone uses his unbelievable enthusiasm, wit, and zeal to touch lives and captivate audiences of all ages.
Until the age of nine, Tyrone lived in the Third Ward of Houston, Texas. Third Ward has always carried a reputation for being a rough neighborhood, where the negative influences of drugs and street violence are always prevalent. Tyrone avoided the traps and pitfalls of such an environment by using sports as an outlet. His family later moved to Missouri City, Texas where he attended Willowridge High School.
Knowing that he needed to utilize every positive resource in his life in order to succeed, Tyrone's primary focus became his education and football. His hard work, perseverance, and determination landed him a starting position on the varsity football team his senior year. After playing only one year of varsity football, Tyrone was one of the most highly recruited athletes of his class. Tyrone continued his education at Baylor University, where he earned a Bachelor of Arts degree in Sociology with a minor in social work. He started three out of his four years and was team captain for the Baylor Bears football team. During his junior year at Baylor he was honored by being selected for the "Exxon Supreme Team". When Tyrone graduated from Baylor University, he went on to become a free agent for the National Football League (N.F.L.). During a workout with the San Francisco 49ers, he impressed the organization with his positive attitude, work ethic, tenacity, and his "Always Work Hard" mentality. He signed with the San Francisco 49ers in 1996, and played with the San Francisco 49ers organization for three seasons.
Tyrone will become a published author later this year releasing his book titled Beyond the Game – Steps to Developing a Game Plan for Life
Tyrone now resides in Houston, Texas with his wife of fifth teen years, DeMonica Smith and children Whitney, Amanda, Tyrone II and Tyler Smith.
Luke Lezon is first and foremost a follower of Jesus Christ. He is married to his beautiful wife, Lindsey, and is a graduate of Texas A&M University. Luke is currently a pastor at Hill City Church in Fayetteville, Arkansas. He is a coffee connoisseur, sports and film fanatic, and strives to be a light in a dark place.
"Caleb grew up on the south side of Atlanta Ga. As a 23 year old who attended Liberty University, Caleb now leads The Alternative. With all the pain in the world today, Caleb and Austin Dennis started The Alternative with a simple message - what if there was an alternative, an alternative to the pain and brokenness in this world? The Alternative is not a new idea for those of us who have found hope in Jesus, but for many who have been hurt by the church and are lost, The Alternative is a new approach to a timeless message. What started in a living room just a couple years ago has now turned into over 1500 young adults gathering every month, 24 different states represented so far, local churches coming together, a soon to be published book by Zondervan, and a movement that is empowering young and old alike all over the nation to set aside the temporary things and chase after what really matters in this life. Jesus.

 

Caleb loves to travel, drink coffee, enjoys camping, soccer, cycling and exploring new cities. Caleb currently lives in Atlanta Georgia."
Blessie Kurapati was born in India and lived in Saudi Arabia with her family for ten years where she was a Bible smuggler as part of an underground church movement in the 90s. She lives in Texas and speaks at conferences, using her testimony to encourage Believers to spread the Gospel fearlessly.
Blessie is a two-time Liberty University graduate with a Masters in Human Services Counseling- Marriage and Family Therapy. She founded Worthy Worldwide Ministries, through which, food, shelter, and Christian counseling is provided to unreached Indian orphans in order to remove them from the world of sex-trafficking and child labor.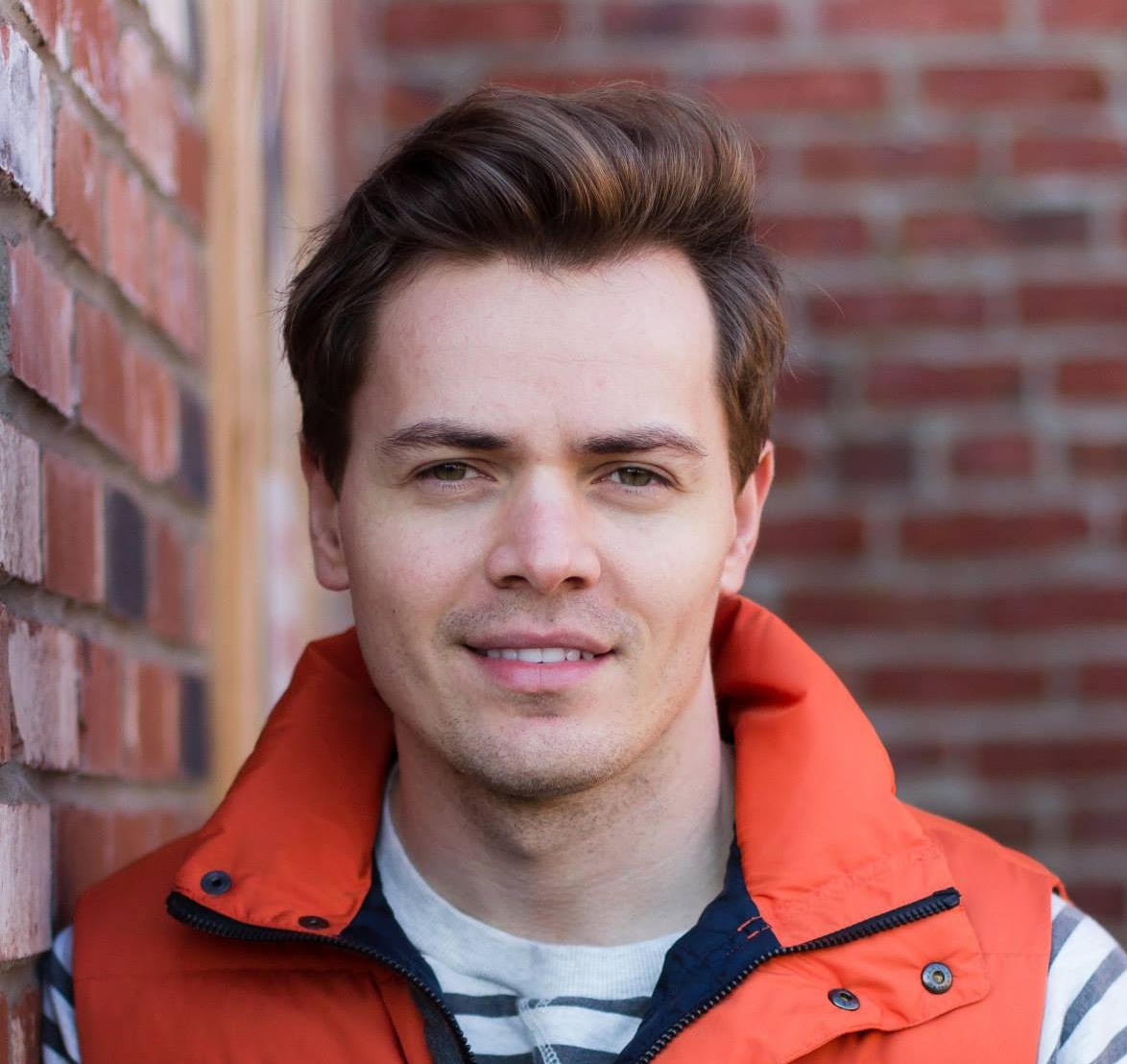 Born in Moldova, Slaveck grew up under the communist regime where Christians lived in fear of being fined or jailed. In spite of these threats, his grandmother became the pioneer who brought the Christian faith to their village. Walking in the same calling, his parents continued to minister there and planted a church after his grandmother's passing. Inspired by the faith of his parents, Slaveck heard God's calling on his life at a very young age and surrendered his life to the Lord.

 

In 2001, his family immigrated to the United States. Having been a religious refugee, he understands what it means to be marginalized and persecuted for the faith. As a millennial, he understands the struggle of keeping the faith in a culture that exalts materialism and temporary things over eternal ones. Although he grew up in a very conservative Pentecostal family, Slaveck does not place much emphasis on denomination or affiliation. Instead, he hopes to become all things to all people in order that through him God might save some of them. Furthermore, he believes that life is to be lived in light of eternity and that the local church is the hope of the world. That's why, after spending seven years leading a Friday night prayer which produced numerous youth pastors and leaders, in 2009 he and some friends planted a church in the greater Seattle area called City on a Hill. Today, this church is growing and thriving with more than five campuses. Currently, he serves as a youth pastor and associate pastor, as well as helping in planting other campuses!

 

Slaveck has years of experience in communicating the gospel to different age groups and cultural backgrounds. He is a dynamic speaker, committed to preaching the time-tested truth of the Gospel in new and compelling ways. He recently completed his Bachelor's Degree in Ministry at Northwest University. In his spare time, he enjoys writing, hiking, photography, and filmmaking. He currently lives in Seattle WA.
Jonathan Pitts is an author, speaker, and the executive director of the popular Christian broadcast ministry The Urban Alternative, founded by Dr. Tony Evans. He is the co-founder of For Girls Like You, a ministry that equips and resources parents, families and girls to walk boldly into who God has created them to be as strong Christ followers. Most recently, Jonathan and Wynter co-authored the parenting book "She Is Yours: Trusting God As You Raise the Girl He Gave You." Jonathan is passionate about and advocates for biblical manhood that works itself out in Christ-likeness in marriage, family and community. He has been married to his college sweetheart, Wynter, for 14 years and together they are raising their four daughters in Dallas, Texas.
Wynter Pitts is an author, speaker and founder of For Girls Like You, a ministry that equips women of all ages to walk boldly into who God has created them to be and to resource parents to raise strong Christ following God girls that say yes to His plans for their lives. Her ministry launched and continues to produce a quarterly, print magazine for tween girls called For Girls Like You Magazine and she has written several books including For Girls Like You: A Devotional for Tween Girls and You're God's Girl: A Devotional For Tween Girls. Most recently, she and her husband, Jonathan, co-authored the parenting book She Is Yours: Trusting God As You Raise the Girl He Gave You. Wynter has also co-authored with her daughter, Alena Pitts, on the three book series Hello Stars, a fictional series loosely based on the story of Alena's life as the child star actress in the hit film War Room (2015).
Though her accomplishments are many, she continues to view her greatest contribution to the world as raising her four daughters. She lives in Dallas, Texas, with her college sweetheart and husband, Jonathan.
Alena Pitts is a 13-year-old actress, author and model from Dallas, Texas. As the oldest of four girls, Alena first cut her teeth in actingthrough making home videos and dramas with her sisters, using their entire home as their recording studio.
The Kendrick Brothers' WAR ROOM marked Alena's professional acting debut, with Alena cast in the major supporting role as DanielleJordan. The movie was a box-office hit in 2015, and went on to become the 6th highest grossing Christian film in box office history. Thefilm immediately launched Alena headfirst into the spotlight.
Shortly after, Alena started on a new journey and has co-authored a three-book fictional series aptly titled, Lena In The Spotlight(Zonderkids 2017). The series is written with her mother, Wynter Pitts, who founded For Girls Like You, a ministry that equips women ofall ages to walk boldly into who God has created them to be and to resource parents to raise strong Christ following God girls that sayyes to His plans for their lives.
Alena is a frequent contributor to For Girls Like You Magazine and has interviewed Candace Cameron Bure, Jamie Grace, and One GirlNation for the publication, adding tremendous value through her creativity and excellent writing ability.
Alena is a creative in every sense of the word and is a talented singer and modern dancer. Though creative, she is well rounded, participating in competitive volleyball and track and field all while being an honor roll student.
Having experienced unbelievable worldly success at the young age of 13, Alena remains very grounded and values her relationship withJesus Christ as her highest priority, followed by her commitment to her parents and her three sisters Kaitlyn (10), Camryn (8) and Olivia(8).
She resides in Dallas, TX and is the grandniece of Dr. Tony Evans, pastor, speaker and author.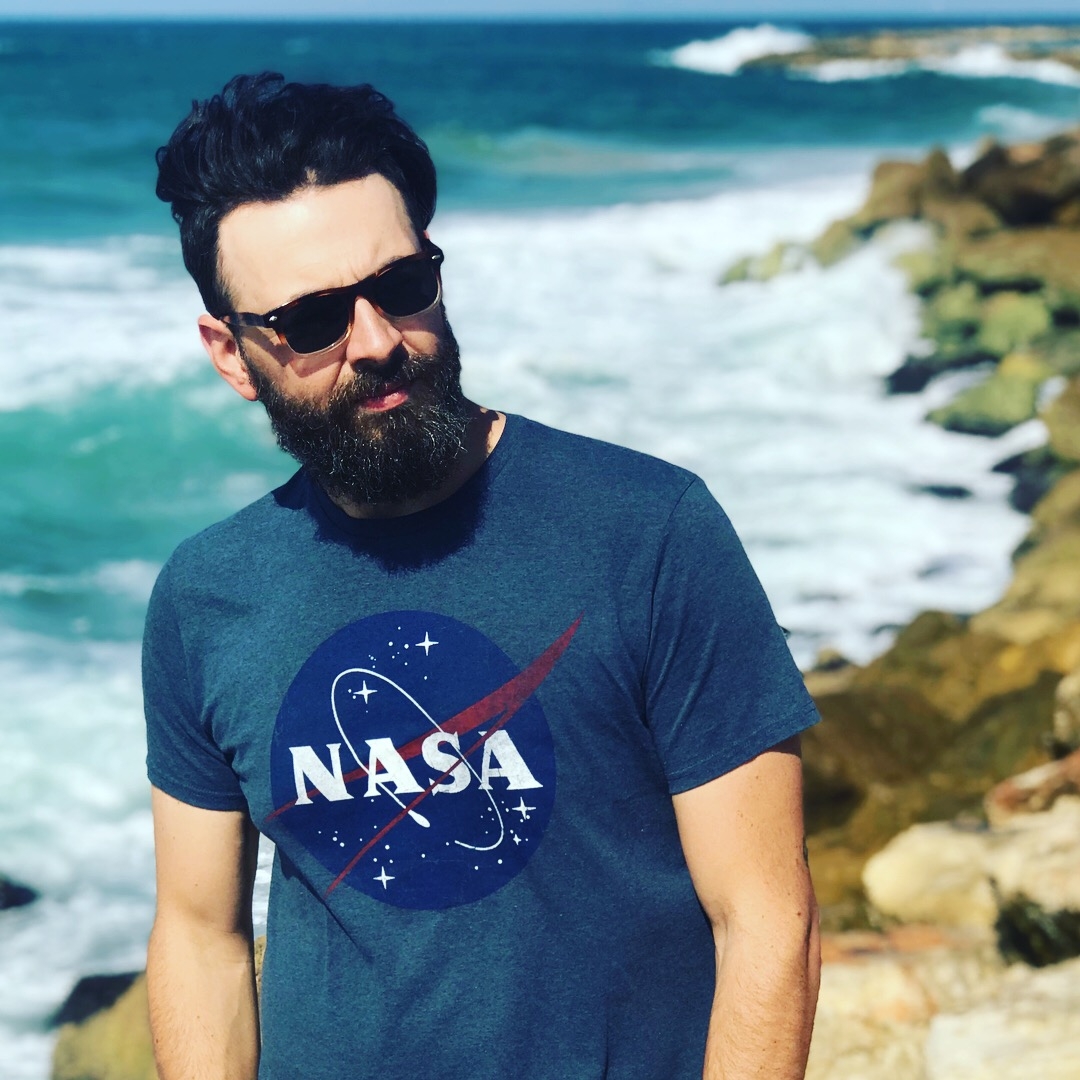 Dylan Manley has been speaking to students and in student ministry for over 16 years. He has an unwavering passion to speak the Gospel and life into the lives of youth. He clearly communicates using humor and a gifted teaching style. Dylan's mission is to create disciples who create disciples, and to create a passion and zeal for Jesus in the lives of teenagers. Dylan is also an apologist with a mission to help students and adults have a better understanding of what they believe about their faith and the Bible as well as why they believe those things.
Dylan is the student pastor at Columbus Avenue Baptist Church in Waco, TX, and he is also a candidate for his Ph.D in Apologetics and Theology at Trinity Theological Seminary in Evansville, IN. When Dylan is not traveling to speak or working in Waco he loves spending time with his wife Claire, and his two children, Josiah and Corinne. Dylan is also part of a comedy duo called Hurt & Manley who uses sketch comedy and humor to communicate the Gospel to others. He also has published curriculum for Download Youth Ministry.
Nick is a 20-year-old evangelist from Atlanta Georgia who sees the divide in our culture today and the direction society is leaning toward. However, Nick has chosen to step up to the plate early in life, at the age of 15, he started a non-profit called Revival Movement which was birthed out of Nick's heart and calling to follow the guidance of Christ in Mark 16:15… "Go into all the nations and preach the gospel to every creature". Nick has a dream to see culture awakened to the reality of Jesus and what He wants to do in our time, and in our lives, that can change the course of history for generations to come. Nick has a heart to serve the local church but also events, conferences, and venues of all types. Ultimately, Nick's sole vision is to simply preach the gospel and make disciples.

"There is truly nothing like standing in the presence of The Holy Spirit, and seeing a mass crowd of people come forward in response to The Gospel, crossing from death to life and committing to a lifetime of following Jesus wherever He goes…" – Nick Hurst
Born in Lawton, OK on a military base. Rashawn Copeland a minister who writes and a writer who preaches. He is currently serving in the United States Army as a Medical Service Officer. Copeland graduated from the University of Central Oklahoma - and he is currently in Seminary at Liberty University.
Copeland has years of experiences in communicating the Gospel to all ages, backgrounds. He's ministered in hospitals and preached in prison yards. Currently, he is speaking at colleges, churches, and conferences. Copeland's heart in one sentence: "Let's be a generation that ignites and excites people to follow Jesus."
Rashawn has recently started an Online Church Ministry. "I'm So Blessed Daily." Where he speaks out to nearly 5M on a daily basis. He was raised in a military family by his parents, Rodney, a former coastguard, and Renea, a business owner. He has three brothers: Mashawn, Tuswani, and Shamaad. Rashawn recently married Denisse Copeland in August 2016 and has a son named Jerrell Rodney Copeland.
It's no doubt Victoria Robinson's life is busy! This former talk show radio host, television personality and Pregnancy Center CEO stays busy speaking around the country sharing stories of hope, redemption, healing and the truth about the challenges we face in today's sexually saturated society.
Victoria has been speaking at pregnancy center fundraising banquets, churches, women's conferences, mother/daughter and youth events around the world, where she shares humorous, thought provoking, powerful messages. Her messages include, but are not limited to, "Getting Real With God and Getting Free from Your Past", "Surviving the Mother/Daughter Relationship", "Real Love Waits, I Don't Until "I Do" and "Changing the Pro-Life Conversation". Her genuine personality draws the audience in and leaves them with, her messages are humorous, thought provoking and powerful. Victoria feels called to "antagonize religious people" and challenge us to go beyond and be delivered from our "churchy persona".
Victoria lives in Nashville, where she's been the CEO of the Pregnancy Centers of Middle TN for the past 7 years. She's the mother to four grown adult daughters, a mother-in-law to three and "Mimi" to her four grandchildren.

Pro-Life:
Victoria is and has been a National Pro-Life Public Speaker for over 15 years. In one of her platforms, she shares the story of her 25 year old daughter, Tawni, who was scheduled to be aborted, but survived. Tawni also accompanies Victoria on her pregnancy speaking tours and shares how that has affected her own life. It is a heart-wrenching story that will touch the hearts of everyone. Victoria is the author of, They Lied to Us, now in its 4th print. The book is a collection of stories from women who chose abortion. She is passionate about raising funds for pregnancy centers and has a true heart for the cause. She credits a pregnancy center for her own healing from post abortion stress. Victoria is convinced that pregnancy centers play an important role in God bringing healing to millions of women who are suffering from their decision to have an abortion.
Victoria also shares her own story of choosing abortion and the impact it had on her life for thirteen years before finding healing and hope through her local Pregnancy Center.
Youth Conferences:
Victoria shares a powerful message she wrote called, "Real Love Waits....I Don't Until "I Do". This program teaches young people the "why's" of how sexual activity outside of marriage, gang activity, alcohol, drug use and smoking will have negative impact on their futures. During this lecture, she also teaches what a healthy relationship looks like and reminds young people they're worth better. This message has been heard by thousands of teenagers across the country. She has approximately 10,000 letters from students who made decisions to change their choices and behavior after hearing her message.
Mother/Daughter Conferences:
Victoria is the mother to four daughters. Her relationships with each one of them are healthy and happy. But, it wasn't always this way. During those challenging teenage years, Victoria was determined to protect her relationships with her daughters and learned ways to parent during those tumultuous times. She made a point to be her daughters' mother, not their friends, during their younger years. It paid off. To help other struggling Mother/Daughter, Victoria decided to share her struggles through those hard times with her daughters and how they overcame them. Victoria's daughters are now grown women and are very grateful their mother didn't fall into the trap of "being their friend, instead of their parent" while they were growing up. Today, Victoria's daughters are four of her best friends.
Women's Conferences:
Victoria came from an alcoholic home until her parents divorced when she was 10 years old. She made choices while searching to fill the void left in her life from her father's absence, that paid high consequences. Victoria believed the lie for years she "'wasn't good enough" for anyone to love with their whole heart. It wasn't until she went through a healing and forgiveness process that her life changed forever. Her "Getting Real With God and Getting Free From Your Past" Message helps women break free for good from their own pasts to create a new woman who walks in freedom.
Kirby Minnick is a 20 year old social media influencer on multiple platforms such as YouTube, Instagram, and Twitter who is passionate about empowering the younger generation through the Truth of God's Word by utilizing her gifts of speaking both in front of the camera audience and live audience. Currently living in Dallas, Texas and majoring in communications at Dallas Baptist University, Kirby is passionate about preaching and leading different groups, primarily young women, to discovering the truth of their identity as children of God and the life that believers have been called to live. With a powerful testimony including the death of a parent, the combat of depression, anxiety, and suicidal thoughts, fighting the lies of bullies, and experiencing overall freedom from living for other people's approval, Kirby has been able to impact the lives of many through her diverse personal story of how God intervened and has always been a present and loving Father, even when she did not recognize it.
Darius West, the owner of Ergon Entertainment, LLC, has a tremendous passion for ministry and entertainment for the millennial generation to help guide them into understanding the importance of having a vision in order to grasp the purpose and destiny for their lives. His charisma and dynamic teaching gift captivates audiences as he speaks about the relevance of the Kingdom of God for this generation. Due to the call upon his life, God has given him the ability to connect and network with key individuals in the entertainment industry to further the gospel of the Kingdom through his life of integrity and collective body of work. His company has produced the first mainstream distributed Christian Hip Hop Documentary being released in the spring of 2018 by Warner Music Group — MIC DROP: The Culture of Christian Hip Hop. This film chronicles the history and culture of Christian Hip Hop in the 1980s/1990s and how it has affected the culture of today's millennial Christian Hip Hop movement. The foundational word that he carries with him as a reminder of his call to the millennial generation is for them to "Remember now your Creator in the days of your youth, before the difficult days come. And the years draw near when you say, 'I have no pleasure in them'" (Ecclesiastes 12:1). He has lived this passage as a young man in ministry and entertainment, which placed him on some of the largest platforms in the Christian music industry as a dancer/choreographer for Carman, Kirk Franklin, Fred Hammond and Tonex. So, he understands what it takes to get a vision from God as a young person in order to seek after the purpose and destiny for his life.
Darius and his two daughters live in Los Angeles, CA.