Kolby Koloff is a twenty-one year old singer-songwriter from Nashville, TN. From the ages of fifteen to eighteen, she starred on the hit Lifetime Network reality series, Preachers' Daughters. This show gave her a platform to reach millions, and to speak to youth and young adults all over the country. Signing her first record deal at eighteen, her passion for music began to unfold. She has released an EP and had a top 10 song at radio. Because she grew up with two parents in ministry, discovering her own has not been something that scares her but rather something that fuels her. She loves helping people enter into the presence of God through worship, and sharing her unique life experiences. She currently lives in Nashville, and leads worship at a church called Nashville Life.
Following a near fatal car accident at 17 years old, Jarrell experienced a new-found commitment and passion for Jesus. Since then, he has released multiple projects including his latest EP entitled "Between Dreams and Reality". He has ministered to countless people through live concerts, speaking engagements, and community involvement over the last several years.
Jarrell serves as founder of Freedom Music Group and an elder at Faith Outreach Center International where he oversees student ministries and worship arts. He and his wife Jeneil currently reside in San Antonio, TX and are the proud parents of two beautiful girls, Nyomi and Liviya.
Burgundy Road has been leading and teaching worship for over 17 years. Their desire is that the church would see worship, not as an event to attend, but a lifestyle to be lived in the extraordinary grace of Jesus.

Burgundy Road is rooted in their local church, River Valley Bastrop, and has been leading, teaching, and serving there for the past 10 years. Utilizing the musical giftings of River Valley, the band loves to continue in ministry serving and equipping the global church through other worship events and gatherings.
Joshua Chavez is the Lead Pastor of 7th Street Church, a rapidly growing mutli-ethnic, multi-generational church in Long Beach, CA. In addition to leading this church community, Joshua is also a traveling Worship Leader and has led worship nationwide with organizations such as Promise Keepers, Billy Graham Evangelistic Association, Urban Youth Workers Institute, Maranatha Music and others. Joshua has two Spanish recordings and has his debut English music project to release early 2018 and features music collaborations with artist such as Propaganda, Janice Freeman and Hee Sun Lee.
As a pastor and worship leader Joshua is passionate about serving the local church. He is dedicated to partnering with local churches, church planters and church planting teams to strengthen and train them in creating a worship experience that's honoring to both culture and tradition while embracing diversity and change in a healthy way.
Joshua his wife Noemi and two two boys live in Long Beach, CA. They are passionate Jesus freaks and live on mission to make Jesus more famous everywhere they go.
Alivia Lopez is a twenty-one year old singer-songwriter who was born in Garland, TX. From a young age, she has traveled with her parents, Sammy (of "I Am Second") and Judy Lopez where they, as a family, have done ministry all across the nation. She is currently working on her Theology/Worship major out of Grand Canyon University. Her passion has always been music, and her calling is in worship ministry. She now resides in San Antonio, TX as she is continuing to pursue her calling and working toward her music.
"Birthed out of the reckless lifestyle associated with the successes of a secular rock band, the members of Gandhi's Gun found a new and shared purpose in 2010 as they became involved in a local Christian church. Having discovered their new purpose, the band's message turned to one of positivity while their sound stayed true to the groups Rock and Roll roots. When not touring, each member of Gandhi's Gun can be found leading worship in their respective churches throughout the city of San Antonio, Texas. On a mission to reach the listeners of Rock and Roll for the Kingdom of God, Gandhi's Gun packs a powerful live performance full of energy and positivity."
Tommy "Urban D." Kyllonen has been in full time urban ministry
for over 20 years at Crossover Church in Tampa, Florida
(www.crossoverchurch.org). He has been the lead pastor for over 15
years. Under his leadership the church has grown from 40 to over
1,000. This multi-ethnic, multi-generational, multi-class church has
become a model. As they grew they relocated into a 43,000 square
foot retail building that was a former Toys R' Us in the heart of
Tampa's inner-city. Outreach Magazine recognized Crossover as one
of America's Most Innovative Churches. Crossover has also been
featured in USA Today, Newsweek, CBS News, BET News, and several
regional media outlets. Tommy has also been featured on TBN, 700
Club, CTN, and JUCE TV Networks. Urban D. is an internationally
known hip-hop artist that has released 8 full length albums and
several remix projects (www.urband.org). He has performed and
spoken at concerts and conferences across the U.S. as well as
overseas in Japan, Australia, The UK, Germany, and Nigeria.
In 2007 he authored the book "Un.orthodox" published by
Zondervan and in 2012 he authored "Next steps on your spiritual
journey" which is used as a resource to give out to new believers
from the urban context at his church and many others. His latest book
"ReBuild - Reset your life, Renew Your Church, Reshape Your World"
released through IVP (InterVarsity Press) in October 2015. Tommy is
also the publisher of S.O.U.LMAG Magazine which has produced 27
issues. This magazine has become the voice of the Christian Hip-Hop
Community with a readership in the tens of thousands. The magazine
also has a TV Show "S.O.U.LMAG TV" which Tommy hosts on JUCE
TV Network. Tommy is also the founder of the Flavor Fest Urban
Leadership Conference (www.flavorfest.org) which is in it's 17th year
and has trained over 5,000 leaders since it's inception. He also
founded the Urban Coaching Network, where he has trained over 75
urban church planters. He lives in Tampa, Florida with his wife Lucy
and his two daughters Deyana and Sophia.
Born and raised in San Antonio, Texas, Cleto Rodriguez is living his lifelong dream of becoming an elite stand-up comedian.
Rodriguez has been performing since 1995 and has worked with comedians George Lopez, Carlos Mencia, Daniel Tosh, Wayne Brady, Brett Butler, Tim Hawkins and Bob Smiley. He has even opened for living legend B.B. King.
Rodriguez performs nationwide in comedy clubs, corporations, colleges and churches. He was chosen as the comedian for the 2008 Promise Keepers events in seven U.S. cities.
Rodriguez connects with audiences by relating everyday life experiences. Anything and everything is fair game, from marriage mishaps to the challenges of dieting. His comedy is high-energy, observational and hilarious with a brilliant Latino twist.
He has strong San Antonio roots going back to his grandfather, San Antonio native Cleto Rodriguez I, who was one of Texas' first Congressional Medal of Honor winners. Rodriguez also contributes his time and talents to the community by helping raise money for disadvantaged youth and the homeless.
From clean comedian to TV personality, you can catch Rodriguez daily as the latest morning personality on Fox 29 News San Antonio. You can also catch him on Gabriel Iglesias' Comedy Central special fall 2011.
Hurt & Manley is a comedy duo that has been traveling across the U.S. for the last decade using humor to share the Gospel of Jesus. They use sketch comedy, improv, and other various forms of comedy to show that God is truly a God of joy! Hurt & Manley do all kinds of events including church camps, DNOWs, late night events, conferences, and other events. In addition to all these things Hurt & Manley have also written curriculum, and they are both gifted communicators of the Gospel.
Hurt & Manley are comprised of Chris Hurt and Dylan Manley. The two have been friends for over a decade. Chris is the student pastor at First Baptist Church in Frisco, TX and Dylan is the student pastor at Columbus Avenue Baptist Church in Waco, TX. Both Chris and Dylan have been in youth ministry for a very long time and have a natural rapport with youth.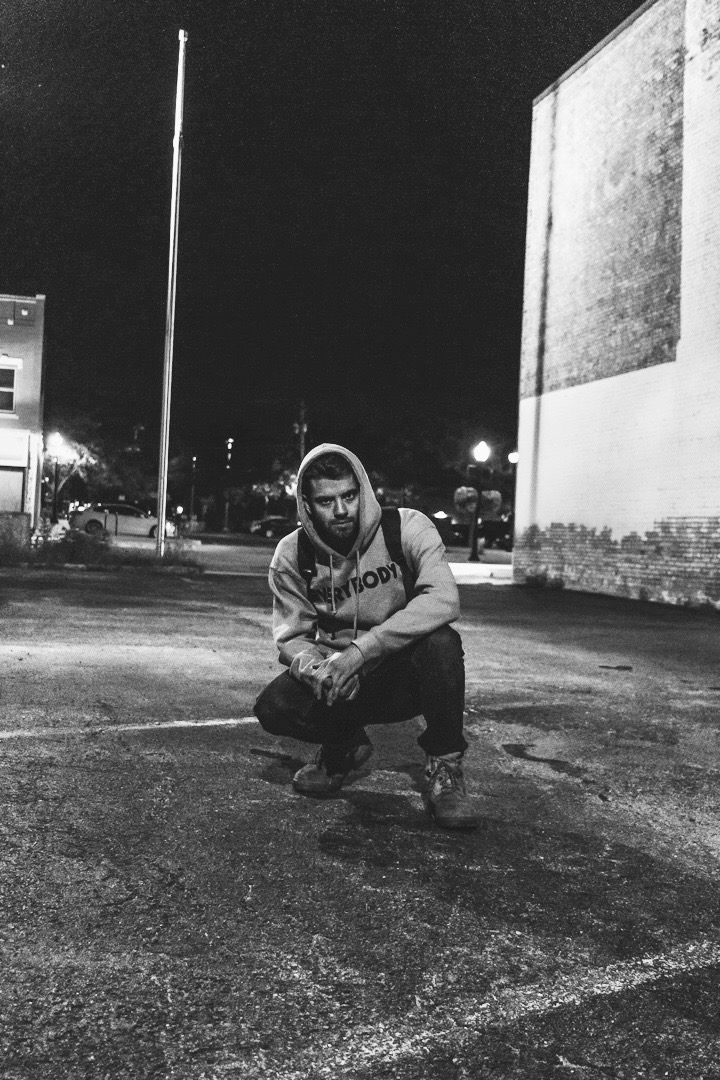 Hilgy is a Chicago based hip-hop artist. His cutting-edge lyricism and flow garnered the attention of Chicago land, leading to the release of his 7 full-length albums. His music is influenced by his testimony of deliverance from gambling and drug addictions through Jesus Christ. His belief that music and video are the biggest influencers of today's society prompted his film company, Hilgy Films. Hilgy's mission is to ultimately use his platform to bring glory to God through the intertwining of video and hip-hop. Hilgy's other passions include being a pizza connoisseur and a Raising Cane's chicken advocate.